Page 1 of 3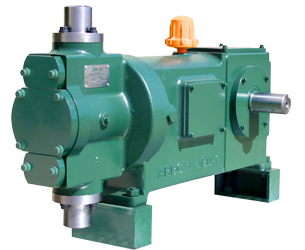 VRU-1
The VRU-1 is designed to be perfectly suited as a Vapor Recovery Unit, as well as a small natural gas booster compressor.
The VRU-1 is a small unit with a simple design, but it has been engineered with heavy duty components and extremely durable running gear, operating at a relatively low speed. These robust features make this unit more reliable due to the combined rod-load capability of 10,000 lbs.
Please contact Arrow Engine Company for more information on the new VRU-1 Compressor, or consider having the Arrow Compression Products Packaging Division provide a complete turn-key compressor package built to your specifications.