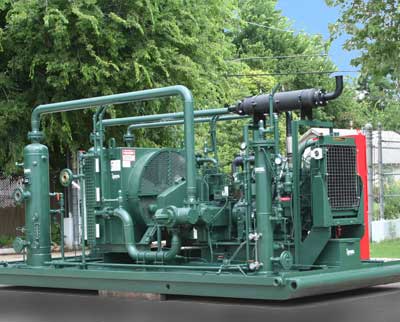 Arrow Compressor Packages
The Arrow Gas Compressor Products division has the capability of providing a completely packaged compressor unit. Contact our compressor sales team for more information, or check out our COMPRESSOR SIZING PROGRAM.
Arrow is committed to growing and striving for superior quality, and is dedicating to maintaining our tradition of excellence in providing premium equipment that is engineered to last.
PACKAGE OPTIONS
Engine Drive or Electric Motor Drive
Low BTU Carburization
Standard or Critical Grade Silencers and Catalytic Converters
Class I, Div. 2, Group D Capable
Automatic Bypass System/Suction Makeup
Air/Gas Starter System
12V/24V Electrical System
Automatic Cooler Louvers
Suction & Discharge Companion Flanges
Trailer Mounting Available
Meter Systems/Tubes for Gas Flow/Fuel Measurement
Maintenance
Spare Parts