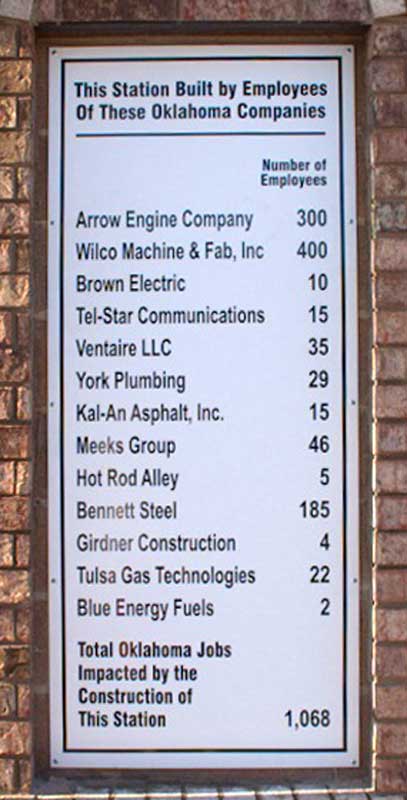 Tulsa Gas Technologies (TGT) partnered with Arrow Engine earlier this year to build Owasso a new CNG facility. Tom Sewell with TGT contacted Rick Jacoby with Arrow in April 2012 to request Arrow bid on the CNG project. Arrow was selected based on price, delivery, and quality of product. Arrow plans on growing along with the CNG market and is expanding its CNG offerings to include the larger VRS (275hp) frame.
The new facility is located at 101 N. Main St. in Owasso. It will be open to the public 24 hours a day and operated by Blue Energy Fuels-Tulsa Gas Technologies.
Check out the Oklahoma Corporation Commission website www.occeweb.com to learn more about the rebate offer. Under the program, Oklahomans can receive rebates for the purchase of a vehicle powered by compressed natural gas (CNG), conversion of a vehicle to CNG, and for the purchase of a residential CNG fueling system. The rebate program is offered through ONG.
Read more from this TULSA WORLD ARTICLE.